Data collection and its processing is now a way more significant and crucial market than it used to be during the origin of the Internet. Almost the whole planet is interconnected via the Internet, and every single person who uses it leaves its footprints behind. These footprints are collected by many companies and even governments in the form of raw data and processes to extract useful information from them. This extraction of valuable data from the raw collected data is done by the data science experts or so-called data scientists. If you are going to be a data scientist and pursue data science as your career, then it is evident that you will need a capable PC at every stage of the Data Science learning process.
Having a laptop is always a better choice in such a profession than a desktop PC because of apparent mobility and comfort reasons. So here I have compiled a list of well-researched laptops for data science that you can buy right away to start your data scientist journey. As I said, earlier data science is a way bigger thing now, and data scientists now work with the millions or even trillions of rows of data, process it, convert it, and extract useful info from it. And to handle this much amount of data is no joke and can't be done by any ordinary laptop.
Some specialized applications and tools are being used in these different stages of data science. Hence I am not surprised if you're getting confused about your next laptop for data science. In this buying guide, I have shared a list of the 10 best laptops for data science, each mentioned after a good amount of research. Also, we have provided a detailed buying guide on the data science laptops discussing the crucial things that are must-haves for fluent performance in the data science field.
Recommended: Best Laptops for Computer Science Students
Buying Guide: How to choose the best laptop for Data Science in 2022?
In data science, the laptop deals with a ton of data regularly. The data's management, processing, and passing it through a set of different applications and languages like R, Python, SAS, SRSS, Rstudio, etc., is something that you do daily. Even though data science applications and languages are not particularly very demanding, the considerable amount of data and a lot of software used to process it can collectively put a lot of load on a laptop. So, here are the important things to look for while buying a laptop for your data science work.
CPU Performance
The Control Processing Unit, more commonly known as CPU, works as the central processing unit on a PC and is used in literally every bit of work done on a laptop.  The CPU is the primary processing unit in a POC, and hence it must be fast and efficient to deliver powerful long-term performance.
In data science, you deal with big data, which means regular processing of a lot of that data for hours. Hence in order to make the data processing a hassle-free experience, the CPU should have a multi-core design. Look for a CPU from the latest generation of Intel or AMD that offers at least 4 to 6 cores. If you have more budget, then we will recommend you to go with an 8-core processor.
GPU Performance
The data science stream is nowhere hidden from today's new and emerging AI and machine learning technology. In data science, where there is regularly dealing with the processing of millions or even trillions of rows of data, even specialized software for data processing is not enough to deliver efficient output. A CPU comes with 6 to 8 cores at maximum, and in comparison to this, an average GPU comes with up to 700 CUDA (Compute Unified Device Architecture) cores, and this count can be up to 2000+ cores in some high-end GPUs.
Why am I talking about cores? Well, these cores are extremely helpful in executing the AI and machine learning algorithms needed in parallel computing power. Long story short, a GPU provides a large number of extra processing cores that are needed to execute AI and machine learning-based processing. Hence, look for as many cores on a GPU as possible. The more the CUDA cores or shaders, the better it will be. You can go with Nvidia or AMD.
RAM
RAM is one of the crucial things on a PC when it comes to data science work. RAM can be a significant limiting factor in your work while dealing with massive datasets. Hence an ample amount of high-speed RAM is always going to help you in fluent processing along with lag-free multitasking.
A 16GB of DDR4 RAM is a delightful spot if you are buying a data science laptop. So, one should always try to have 16GB of RAM on the laptop. But in mid-range laptops of around $600, it becomes slightly challenging to have 16GB of RAM. In such a situation, you can have 8GB of RAM and can upgrade it in the future if you feel that you are going short on RAM. In that case, you should make sure that the laptop you are going with comes with upgradability options.
Storage
In most cases, most of the data-related work is done on a remote server, while your laptop is used as an intermediary. But this doesn't mean that you don't need to be serious about your laptop's storage capacity and speed. The storage capacity can be a variable factor and can change from user to user. But its speed is not what you should be specific about.
Look for a fast and reliable storage option on your laptop. And for that, there should be SSD storage to comply with the fast processing hardware. SSD offers a much faster data read and write speed and as compared to an SSD. Hence keeping the data, applications, and the complete operating system on brief SSD-based storage will make a massive difference in performance.
Best Laptop for Data Science in 2022
Here is our list of the top 10 best laptops for Data Science that you can consider buying in 2022:
RECOMMENDED
RUNNER UP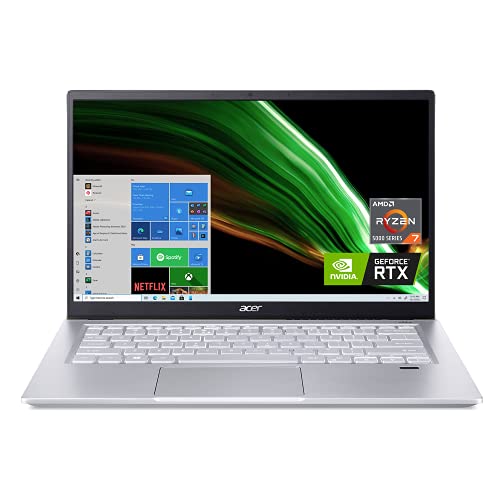 BEST VALUE PICK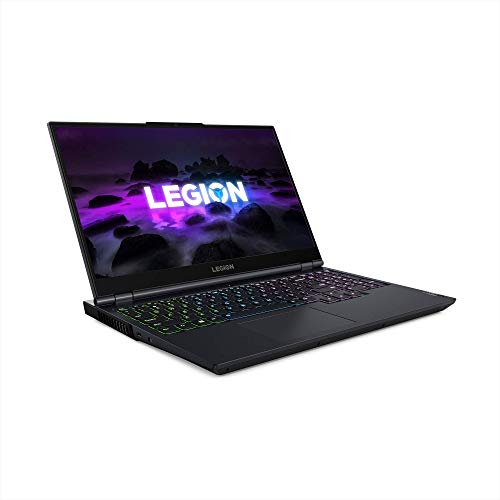 RECOMMENDED
RUNNER UP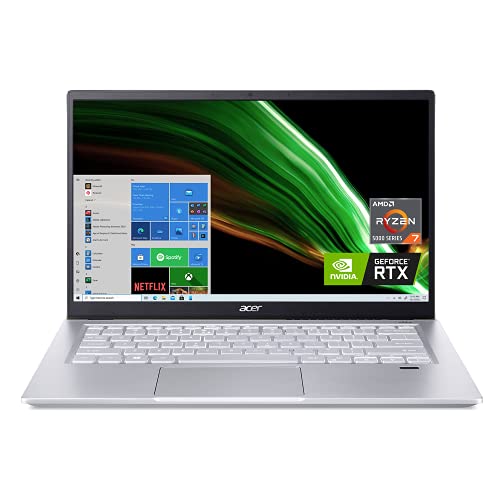 BEST VALUE PICK