The digital industry has evolved drastically in recent times, creating tons of new jobs; graphic designing is one of them. Given the fact that without a computing machine, working online is impossible. Hence, you need a good computer for graphic designing, and laptops are the primary choice for graphic designers. If you also belong to this industry and looking for a new laptop for graphic design? You are on the right track. There are lots of advantages of using a laptop instead of a traditional PC. I don't want to go into detail because you might already be aware of this. That is the reason you have decided to pick a portable computing machine instead of a heavy desktop.
This article will cover the top 10 best laptops for graphic design. Whether you are a graphic student or a professional graphic designer, you heavily rely on the computer to do your job. But your requirements could be different. So, we have tried to make a good balance while selecting these laptops. You must know your requirements before making any decision. Suppose you are a professional designer working on heavy applications, such as Photoshop, AutoCAD, Blender, Revit, Illustrator, InDesign, CorelDraw, Inscape, or any other. It is mandatory to go with a powerful laptop that might cost you an expensive bill.
Subsequently, if you are a beginner or student, you don't need to spend too much money as your requirements are limited. In that case, you can go with a budget-friendly option. At last, it depends on your needs which makes a laptop best for you, while not for others. Don't worry! It doesn't matter what your requirements are; we have enlisted a diversified list to match up your requirements. Without any further delay, let's get started!
Recommended: Best Laptops for 3D Modeling
Buying Guide – How to Choose the Best Laptop for Graphic Design in 2021?
Before concluding, we need to know about configurations you need to find an ideal laptop for graphic designers in 2021:
Processor & GPU
The main component of a computer is its processor, heavily relying on it for data processing. As we know, graphic designing is a CPU-intensive task, especially for professional designers. For that reason, we need a powerful processor to meet our requirements. In my opinion, at least 10th generation Intel Core i5 should be sufficient to fulfill the required resources in our recommendations. You can go beyond 11th generation chipsets and the more powerful Intel i7 series for better performance. In addition, AMD is there to serve you with convincing Ryzen 5 & Ryzen 7 processors.
In terms of graphics, having a dedicated GPU is always recommended for your graphic designing machine. For a minimum, a GPU with support for Microsoft Direct X12 and 2GB of video memory should be inside your laptop. And if you want a better and bottleneck-free experience, opt for a laptop with 4GB video memory and support for Direct X12. You can go beyond that for professional work, including a more powerful Nvidia RTX 30 series (RTX 3050, RTX 3060, RTX 3070, RTX 3080, etc.)
RAM & Storage
Random Access Memory (RAM) plays a significant role in processing data. Hence, it becomes a sensitive part to choose the right amount of RAM for smooth functioning. Its requirements can also vary from user to user, depending on how complex a project you are working on or which level of multitasking you do. If you are a beginner or student working in graphic designing, you can have 8GB of RAM. This is the least amount though I would still recommend having 16GB RAM. And for high-end professional work, take 16GB RAM as the baseline with a room remaining to stretch up to 32GB.
As for storage, there should be SSD-based storage in any condition. Talking about the capacity, it should be at least 512GB or higher, depending on your use case. There can be a need for higher storage based on the complexity of your graphic design. Hence for storage purposes, you can have additional HDD-based storage.
Display
The display is crucial for works like Graphic Design, where you work with many color-related things. The display will deliver your creative output. Hence, it is needed to be color accurate. For a minimum, a laptop must have at least 100% sRGB coverage or around 72% DCI-P3 color gamut coverage to deliver a color-accurate result. Also, the resolution of the display must not be less than 1280 x 800 pixels. Even I would recommend you to have at least 1920×1080 pixels of resolution to be on a safer side. The rest of the things like display size, brightness are your personal preferences to go with.
As for display types, there are majorly three types: TN Panel, IPS Panel, and OLED or AMOLED panels. TN panel is something that is not at all for content creation and should be avoided. However, if you primarily use external monitors for your work, an average display is not going to bother you a lot, and you can have a TN panel to save some bucks. Otherwise, always choose IPS or OLED panels.
Battery life
Since you are buying a laptop, battery life becomes very important to fulfill your motive of purchasing a portable computer. But the bad thing is that high-end laptops consume extensive power to utilize the full potential of high-performance. But the latest technology has improved a lot by allowing you to work long hours on laptops without even compromising performance, especially the Apple MacBooks. If you have purchased a Windows gaming laptop, you can expect around 3-4 hours of battery life, which is good but not great. In the meantime, you have to go with productivity laptops for longer battery life.
Top 10 Best Laptops for Graphic Design in 2021
Let's check out our list of the top 10 best laptops for graphic design that you may consider purchasing in 2021:
RECOMMENDED
BEST WINDOWS
BEST VALUE PICK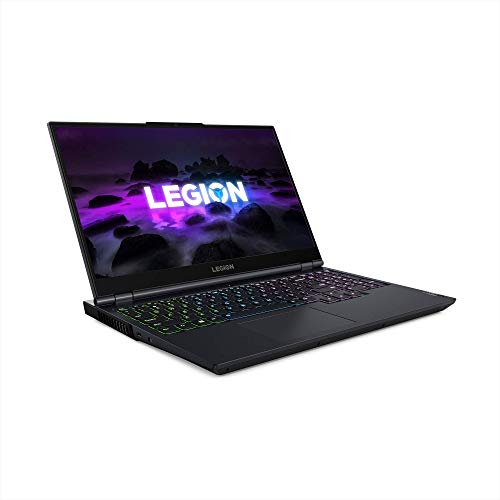 RECOMMENDED
BEST WINDOWS
BEST VALUE PICK