Micro-Star International, more commonly known as MSI, is a multi-national Taiwanese company. It is a major supplier of computer components as well as a laptop producer. If you are landed here, it means you are looking for an MSI gaming laptop. The company is a well-known gaming brand, whether it's PC building or laptop manufacturing. There are various gaming laptops available in the market from MSI in each category. The company tries to fascinate a diversified audience with different kinds of laptops designed for different people.
MSI also produces non-gaming laptops, but here, we will only discuss gaming laptops as we promised. Specifically focusing on its gaming lineup, the key highlight of MSI is its reasonable pricing. Most of the laptops accommodate a great price to value ratio. Hence, this is a reliable brand with value excellence. Subsequently, the enhanced build quality could be another factor you have decided to choose the MSI. Overall, MSI laptops are durable as well as price effective with compelling hardware. So, you aren't making any mistake by going with MSI gaming laptops. So, without delaying anymore, let's get started!
Recommended: Best Gaming Laptops under $1500
Buying Guide – How to Choose the Best Gaming Laptop?
Here are THE few important things you should take into consideration before buying any gaming laptop:
A Compelling Processor
The Control Processing Unit, more commonly known as the processor, is the most crucial part of any gaming laptop. You should primarily focus on the processing while buying a gaming machine. If there are no budget restrictions, we recommend going for an 11th generation i7 processor. For a cheaper alternative, you should be okay with Core i5 or AMD Ryzen 5 chipset.
Dedicated Graphics
This is another important component that can make or break the performance of a gaming laptop. As you might be aware, gaming is a graphics-intensive task. Therefore, it solely depends on the graphics cards for image processing. So, if you are looking for a lag-free gaming experience, you should always concentrate on a dedicated graphics processing unit. In the current scenario, RTX 3080 can be considered the most powerful GPU. But in most cases, the computer doesn't require that much power. So, you can try to save some money by going with less powerful GPUs.
High Refresh-Rate Display
When we discuss gaming laptops, display's importance becomes more crucial. Its main objective is to visualize the output of a computing machine. Especially in the case of a gaming laptop, you need to focus on the refresh rate. A high refresh-rate panel means you can more smoothly run the particular games that support high refresh-rate graphics.
RAM & Storage
The Random Acess Memory (RAM) also helps to process data. For smooth data processing, a decent amount of RAM is required. We recommend having at least 16GB DDR4 RAM. If your budget doesn't allow this, around 8GB RAM is fine for casual gameplay. Regarding the storage, you can choose at least a 512GB SSD to store large game files. The good thing about MSI gaming laptops is that most of them arrive with additional slots for further expansion.
Battery Life
However, this is not the most important criteria for a gaming laptop, but you should also consider the battery life for long-lasting gameplay. Unfortunately, most gaming laptops tend to deliver an average battery life. You have to compromise with power consumption if you want extraordinary performance. If any gaming laptop offers around 3-4 hours of battery, it is acceptable.
Best MSI Gaming Laptops in 2022
Here is our list of best MSI gaming laptops you can purchase in 2022:
4K GAMING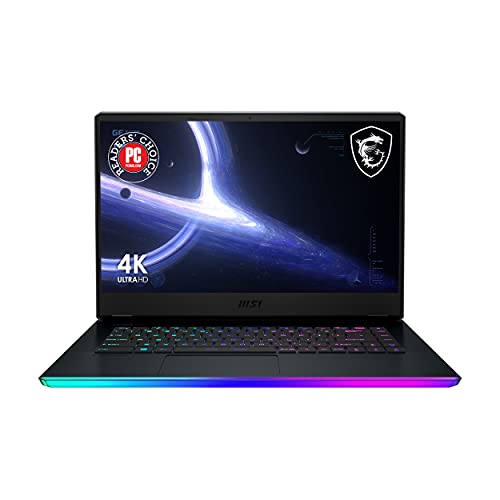 NORMAL GAMING
BEST VALUE PICK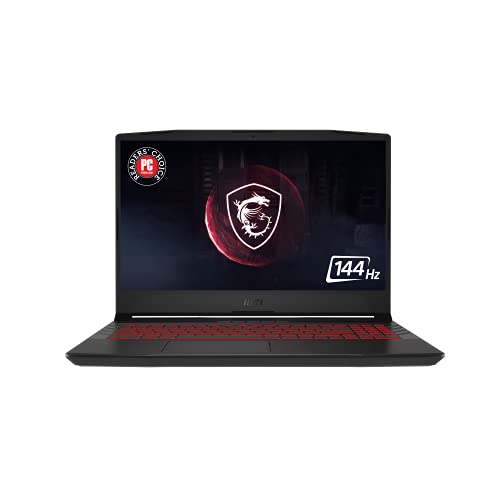 4K GAMING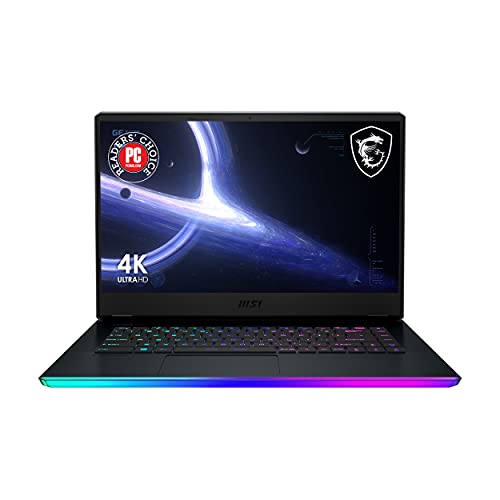 NORMAL GAMING
BEST VALUE PICK