The stock issue is not new when it comes to buying the new RTX 30 series GPUs. It's been really very difficult to buy any of the RTX 30 series GPU in sale due to its high demand and a limited number of stocks. And this leads the consumers to turn their heads towards prebuild gaming PCs. This is by far the most convenient way to have an RTX 30 series GPU. Previously we covered the RTX 3090-based best-prebuilt gaming PC, and this time it's about the best pre-built gaming PCs with the RTX 3070 GPU. Even after a limited number of GPU units, companies like Nvidia and AMD tie-up with popular PC manufacturing brands to supply them with a fixed number of their GPUs.
And if you're planning to build a gaming PC based on the new RTX 3070 but cannot grab one in the sale, buying a complete prebuilt gaming PC will completely solve your problem. In that matter, I have prepared a list of the best RTX 3070 prebuilt gaming PCs that you can buy without any hassle. All the listed prebuilt PCs are from popular and well-known PC-making brands like CUK, Asus, MSI, etc. Hence you don't have to worry about anything related to quality. The list has been fitted with the best PCs available in different price ranges, performance, and other requirements, so this list will most probably get it covered if you have any specific requirements.
What is the difference between RTX 3070 vs. RTX 3070 Ti?
Like other counterparts, RTX 3070 also has a "Ti" variant with additional advantages over the standard edition. Starting with cores, RTX 3070 Ti employs 6144 CUDA cores compared to 5888 CUDA cores found on the standard one. Another difference is the adoption of the GDDR6X VRAM type, while the normal RTX 3070 holds the older GDDR6 VRAM type. Apart from that, RTX 3070 Ti requires a 750W power supply and generates up to 290W power.
| | Nvidia RTX 3070 | RTX 3070 Ti |
| --- | --- | --- |
| CUDA Cores | 5888 | 6144 |
| VRAM | 8GB | 8GB |
| VRAM Type | GDDR6 | GDDR6X |
| Memory Interface | 256-bit | 256-bit |
| Base Clock Speed | 1.50GHz | 1.58GHz |
| Boosted Clock Speed | 1.73GHz | 1.77GHz |
| GPU Power | 220W | 290W |
| PSU | 650W | 750W |
Source: Nvidia
Subsequently, the standard edition is restricted to a 650W power supply and generates 220W power. In terms of clock speed, RTX 3070 Ti has a 1.58GHz base clock speed and goes up to 1.77GHz. On the other hand, RTX 3070 clocks at 1.50GHz base clock speed with a boosted clock speed up to 1.77GHz.  The graphics memory remains 8GB on both variants, and the rest of the configurations are almost identical.
Let's get into the list of best Best RTX 3070 & RTX 3070 Ti Prebuilt Gaming PC. Shall we?
Recommended: Best RTX 3070 Laptops
Buying Guide: How to Choose the Best RTX 3070 Gaming PC?
Here are some important aspects you should consider before buying a Gaming PC with RTX 3070 graphics card or any other gaming PC:
Processor
You might already be familiar with the importance of a processor in the PC. It is the primary hardware that is responsible for the processing and performance of the computer. Whether it's a gaming PC or any other kind of PC, a capable processor is always advised. And hence the RTX 3070-based gaming PC also needs to have a good processor so that your GPU can be used to its maximum potential.
It can be your personal preference to choose b/w AMD and Intel. But always keep in mind that the processor that the PC maker is offering belongs to the latest generation of their respective company. Cores and threads also matter to a good amount of extent in gaming and especially multitasking. Hence the processor should have at least  8 cores for a good multi-core performance and a minimum clock speed of around 3.0GHz.
RAM
The RAM is the PC's memory, and if the memory is not sufficiently large and fast, the PC will lack performance irrespective of how powerful the rest of the hardware is. RAM is where the PC loads a lot of information of currently running software, games, and other processes. Hence there can't be a compromise in the RAM straight away when it comes to a high-end gaming PC with RTX 3070, where a lot of multi-tasking is also gonna happen.
Talking straight about the capacity of the RAM, a PC with at least 16GB of DDR4 RAM is always advised if you're going with RTX 3070. This is the minimum amount of RAM that one should have on its 2k capable gaming PC. However, you can also go for the 32GB RAM option for being on the safer and future-proved side. Also, always take the RAM frequency into account as it determines how fast the RAM is. Look for RAM whose frequency is around 2933MHz or more.
Storage
A high-end gaming PC is obviously going to deal with many high-end games. And high-end games come in huge sizes, so you are going to need a lot of storage in your gaming PC. Not just that, the storage is also needed to be fast enough so that the games can load faster along with high copy and paste speeds.
Hence, always use a fast SSD storage as your primary storage device where your operating system and all the daily used games and software will be installed. And for the rest of the data, you can opt for an additional hard drive if you are on a tight budget. The storage of the PC can also be increased in the future once you get some extra budget.
Aesthetics
The gaming PCs are the most eye-catchy and premium-looking machines in the market. Their looks easily tell about its performance and make it stand out from anything on the gaming desk. Hence a product on which you're spending a lot of money for its performance, you should also give a little attention to how the PC actually looks. The main thing that makes the PC eye-pleasing is the RGB hardware components like RGB fans, RGB RAM sticks, etc. The looks of something are a subjective thing, so it majorly depends on your taste.
Water cooling or normal cooling
Gaming PCs are some of the most intensely used personal machines. It deals with tons of processing and high-end games for a long period of continuous sessions. Hence proper cooling of the PC definitely matters a lot. And where the cooling of a PC is the subject, water and conventional cooling solutions are two confusing things. Whether to go with water cooling or with fan cooling.
If your PC is equipped with a hefty CPU like the Core i7, i9, or the Ryzen 9, then water cooling on the CPU will definitely make a difference in the long run. But the processors like the Core i5 or Ryzen 5/7, a good air cooling fan can get the job done easily. Apart from this, also make sure the airflow of the whole cabinet is good enough to throw all the heat out to keep the rest of the hardware components cool.
Best RTX 3070/3070Ti Prebuilt Gaming PC in 2021
Here is our list of best Nvidia GeForce RTX 3070 pre-built gaming PCs which you can buy in 2021:
RECOMMENDED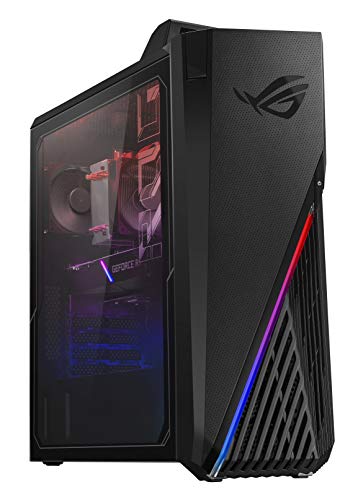 RUNNER UP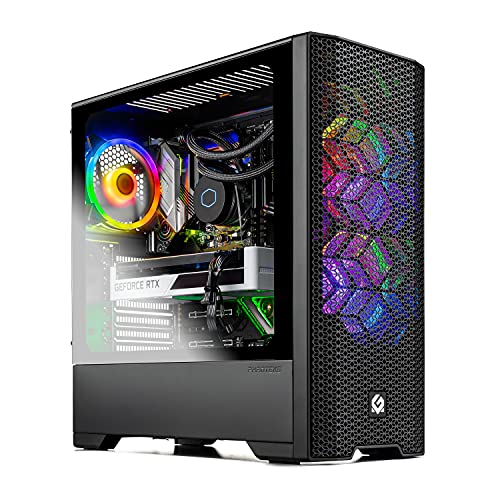 BEST VALUE PICK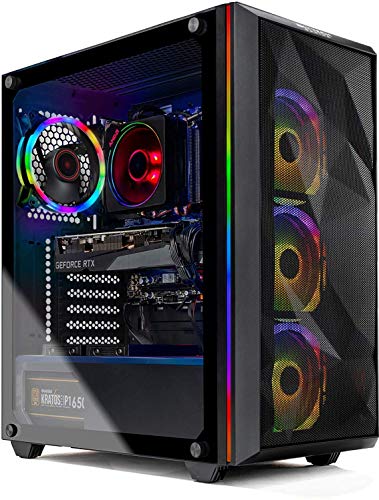 Name
Skytech Chronos Gaming PC
RECOMMENDED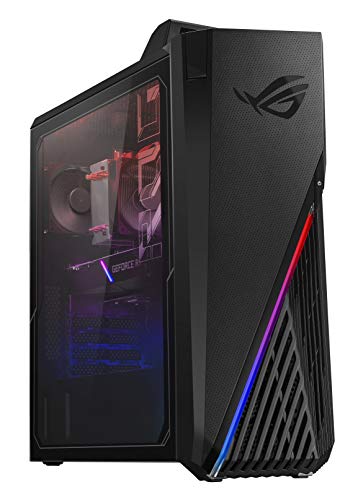 RUNNER UP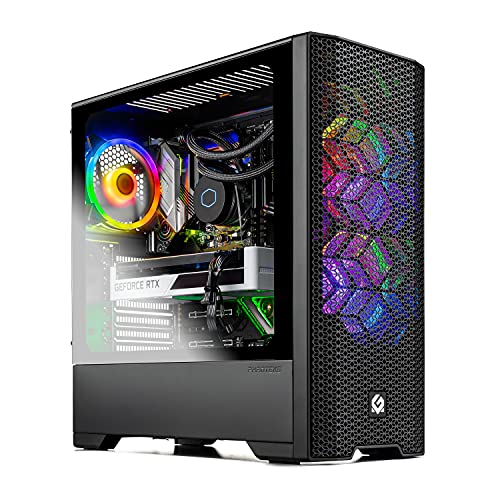 BEST VALUE PICK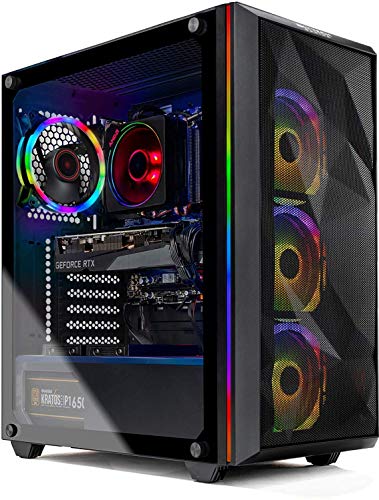 Name
Skytech Chronos Gaming PC