You have a pretty decent amount if you have 1000 dollars to spend on your next gaming PC. It is more than enough to build a gaming PC that can last you well up to 5 years without any issue. But building a PC on your own can be tricky for many people because it requires skills, knowledge, and a little bit of experience in technical things. Without these abilities, building a custom PC can lead you to many unwanted troubles.
Hence, going for a prebuilt gaming PC is a perfect option for you in such a situation. Now you might be thinking self-building a PC would have cost me less, and the prebuilt one will not be a value for money deal. Well, you're mistaken. Nowadays, in the pandemic time, PC component supply has been drastically affected. As a result, PC component prices are touching new highs. Parallelly, there is no major change in the price of pre-built gaming PCs. So, it busts the myth of high price for a budget prebuilt gaming PC.
But if you are thinking of a high-end gaming PC, a prebuilt gaming PC can be significantly expensive than a custom build. Hence, it purely depends on your requirements. But this post is dedicated to gaming PC under $1000; you can instinctively go for the prebuilt PC under this price range. Moreover, after picking the right PC build, you can look forward to buying a high refresh-rate gaming monitor for the best gaming experience.
This article listed the 8 best Prebuilt gaming PCs you can buy while staying under $1000. These prebuilt PCs are not just great in gaming performance but also value-for-money deals for other productivity tasks. After analyzing the massive data, we have prepared a list of the best pre-built Gaming PCs under a $1000 budget. So without wasting any time, let's have a look at them.
Also, Check out our Best Prebuilt Gaming PC coverage in 2021 if you have an open budget for your next gaming PC!
Buying Guide – How to Choose the Best Pre-Built Gaming PC under $1000?
Here are some important aspects you should look for before purchasing any gaming PC, not only under $1000:
A Powerful Processor: The processor provides enough juice while processing the data. Therefore, it becomes essential to find a powerful processor to take care of high-end tasks, such as gaming. With the price of $1000, we recommend picking at least an i5 processor, and if it belongs to the 10th generation Intel family, that is a perfect choice. If you want to see beyond Intel, AMD is there to serve you with Ryzen 5 Chip. However, there is limited availability of 4000 series, but if you get a chance, it is my primary choice over Intel i5 as far as gaming is concerned.
Dedicated GPU: The Graphics Processing Unit, commonly known as GPU, is another crucial component that directly affects the gaming performance on a computing machine. However, we have already included suitable options, but it is my duty to tell you that a dedicated GPU can significantly improve the gaming performance compared to an integrated GPU. You should consider at least a GTX 1650 GPU, which arrives with 4GB of Video RAM given the limited budget. But it is also possible to get RTX 2060 with 6GB VRAM on a few pre-built gaming PCs.
RAM & Storage: The Random Access Memory, commonly known as RAM, is a temporary memory, which works like a human brain to command the data processing of a PC. Hence, it becomes important to get a decent amount of RAM to avoid any unnecessary bottleneck. Indeed, most of the gaming PCs under $1000 tend to offer 8GB RAM. But we recommend to expend it up to 16GB if you want a lag-free gaming experience. On the other hand, storage helps to store data using internal memory. So, it is your personal preference how much data you want to store. An ideal option is to go with up to 256GB SSD, and more is always better.
Importance of Ports: Apart from finding the above-mentioned competence, you shouldn't ignore the importance of ports. Before purchasing a gaming PC under $1000, you should check whether it adopts necessary ports such as USB Type-C, USB 3.1, Micro SD card reader, etc. For batter connectivity, having all type of ports are required. Other than that, some people also need a DVD writer. But unfortunately, most f modern PCs avoid this functionality. But external optical drives can be easily bought from the market.
Best Prebuilt Gaming PC Under $1000
Here is the list of best pre-built gaming PC under 1000 dollars you can buy in 2021:
RECOMMENDED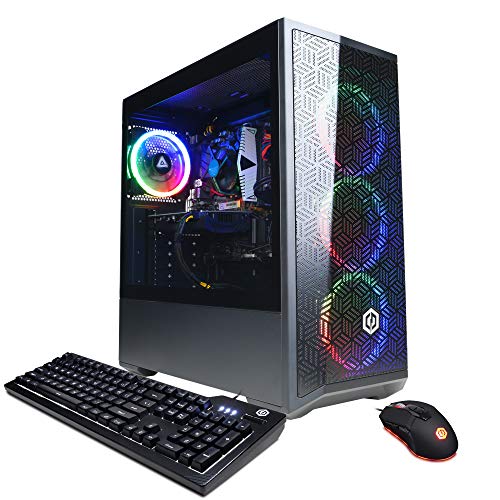 RUNNER UP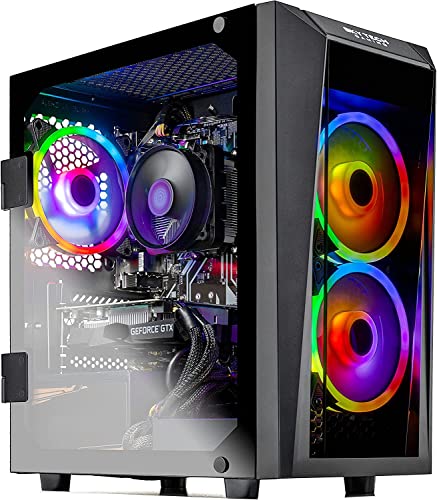 BEST VALUE PICK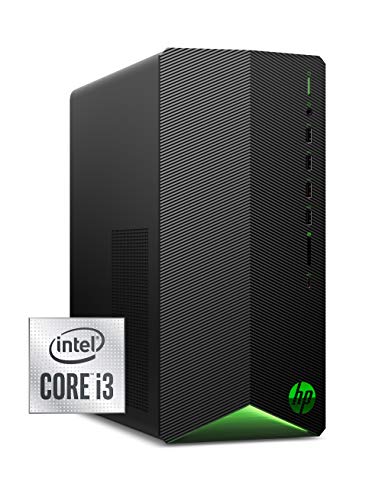 Name
Cyberpowerpc Gamer Xtreme
RECOMMENDED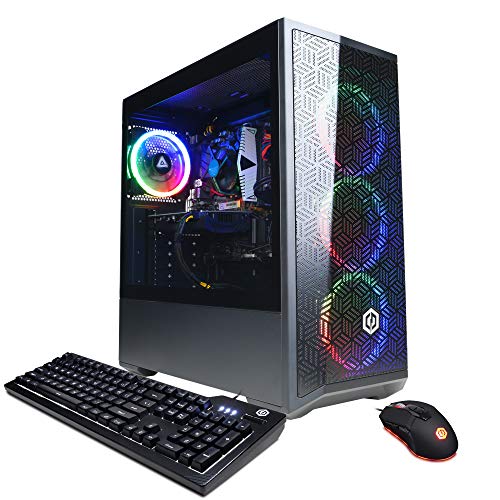 Name
Cyberpowerpc Gamer Xtreme
RUNNER UP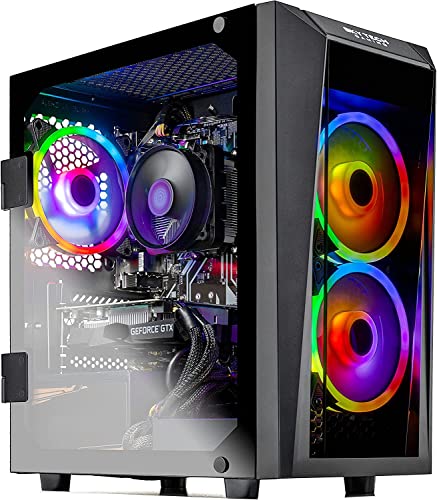 BEST VALUE PICK