Every single person knows how difficult it is to get an RTX 3090 GPU for your PC. In fact, it is nearly impossible to get it on the first attempt. Its performance for the price makes it go hand in hand whenever new stock comes for sale. But there is one sure-shot way to get the Nvidia GeForce RTX 3090 GPU in your next gaming rig. And that is by buying a prebuilt gaming PC with RTX 3090. The GPU manufacturing companies, including Nvidia, usually deal with the PC companies to deliver them a fixed number of their GPUs besides releasing their stocks for sale on other platforms.
Hence, several gaming PCs are prebuilt, housing the RTX 3090, and are up on sale to grab. And from those "a number of gaming PCs," I have compiled some of the best pre-built gaming PCs with the RTX 3090 that you can buy. I have made a list of the 8 best pre-built gaming PCs housing the Nvidia GeForce RTX 3090 GPU and are good in the rest of the performance departments. So, if you're looking to get an RTX 3090 on your next prebuilt gaming rig, this article is entirely for you. All the listed prebuilt gaming PCs have the full-fledged RTX 3090 with 24GB of GDDR6X video RAM, 10496 CUDA cores, and a max clock speed of 1.7GHz. In short, every listed PC will give you a complete beast gaming experience of the RTX 3090.
Recommended: Best Prebuilt Gaming PC [No Price Limit]
Buying Guide: How to Choose the Best RTX 3090 Gaming PC in 2022?
It's not only about the RTX 3090 that will be needed to game intensively. There are a lot of other hardware components and factors that will make or break your gaming empire. Hence it becomes imperative to pay attention to the rest of the hardware as well. Otherwise, a compromise on the rest of the hardware will put your PC in the situation of bottlenecking and eventually lead to partial use of the RTX 3090's power. So here are the things that one should keep in mind and look for while buying a prebuilt gaming rig with an RTX 3090.
Processor
This is the primary component due to which the PC does all the calculations and tasks. Being one of the main components, compromising on it can lead to a sure-shot low performance. And when it comes to a good CPU that can accompany the RTX 3090, it should have a good multi-core design, a good clock speed, and should also be power efficient. Try to look for a CPU that comes with at least 8 cores and 16 threads with a minimum base clock speed of 3.0GHz.
It's your personal preference whether you want to go with an Intel CPU or AMD's. The latest-gen CPUs of both the companies are capable. And if you ask me, I would suggest you go for an AMD Ryzen 9 5900 CPU as it not just performs well in games but is also good for multi-threaded productivity tasks. You can go with Intel Core i9 to match the performance of RTX 3090. Overall, that's your personal choice. Both Intel and AMD have some powerful processors in their portfolios.
RAM
Talking about the RAM on a PC, its capacity and speed majorly decide how the PC is gonna perform in opening heavy games and software. In short, the RAM plays a key role in determining the multitasking capability of a PC. Covering the aspect of RAM capacity, a high-end gaming PC with one of the best desktop GPUs, the RTX 3090, should come with no less than 16GB of RAM. This is the bare minimum a heavy gaming PC should have.
However, to have extreme productivity for professionals, 32GB of RAM is advised for full utilization of RTX 3090. The speed or frequency of the RAM also matters. The faster the RAM, the faster it will perform in multitasking. Never settle below DDR4 RAM that runs at a minimum of 2933MHz. A RAM below this base specification will surely put you in a bottlenecked scenario.
Storage
When the whole PC is high-end, and it is capable of crushing any game you throw. It is evident that you will play big-sized games. Hence the PC will also need a considerable storage solution to install these games. And for this specific RTX 3090-based gaming PC, having 1TB of SSD storage is a must. Most PC builders also provide additional HDD storage of 1TB to 3TB that can store occasionally used data and game files for future use.
Aesthetics
When you're spending thousands of dollars on a gaming PC, its looks and aesthetics also matter. A PC whose performance is incredible but doesn't look appealing even after spending a huge chunk of money will satisfy a gamer's desires. Hence in my personal opinion, a gaming PC should also be as good as it performs. Gaming PCs come in different visual styles and sizes but what they should have at minimum is a good and cool-looking RGB factor.
Water cooling or normal cooling
This can be a significant doubt whether having a water-cooled PC or a conventional Air-cooled PC is enough. And the answer depends on what processor the PC has. Typically, the pre-built gaming PCs with a water cooling solution only come with the water-cooled CPU. And if your processor is top of the line and high-performing like the core i9 or Ryzen 9, having a water-cooled CPU will serve the purpose.
But if you are opting for a gaming PC with a slightly compromised Intel or AMD CPU like the Core i7 or Ryzen 3000 series processor, the Air-cooled PC will get the job done. You can get water cooling when you upgrade your CPU to a more powerful one.
Best RTX 3090 Pre-Built Gaming PC in 2022
Here is our list of the top 8 best gaming PC with RTX 3090 to Buy in 2022:
RECOMMENDED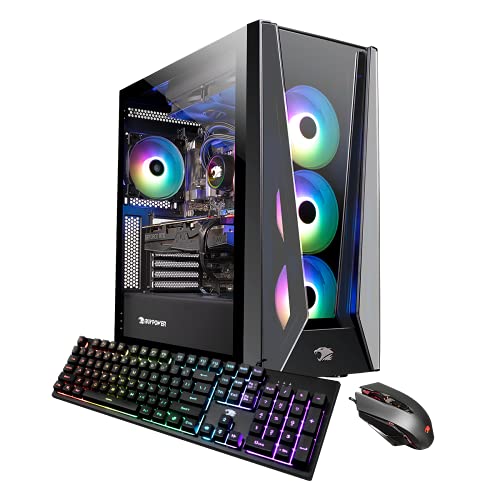 RUNNER UP
BEST VALUE PICK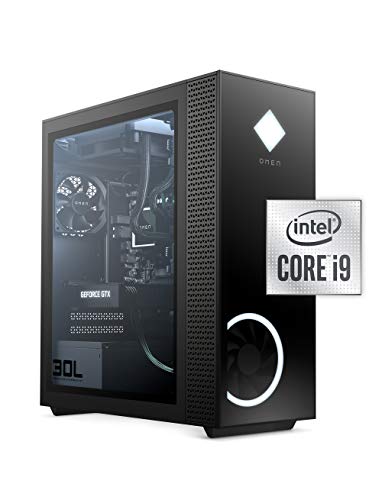 Name
iBUYPOWER Pro TraceMR 224i
RECOMMENDED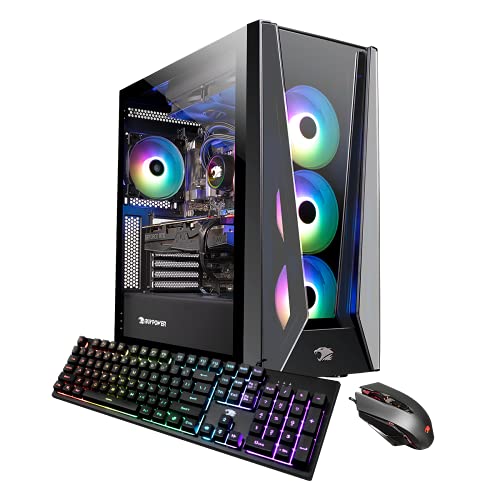 Name
iBUYPOWER Pro TraceMR 224i
RUNNER UP
BEST VALUE PICK